There are five EP Awards categories, each focused on celebrating worthy examples of excellence relevant to the community of HR executives.
Award for Best Workplace Culture
This award recognizes the unique character and personality of your organization, and how its people live its values every day.
Criteria to include in entry essay:
What is the story behind your culture? What are your company's visions, values, and beliefs and how do they help your business succeed by connecting people to purpose, accomplishment, and each other? Offer both quantifiable and qualifiable examples of what your organization does to support your culture, and what your culture allows you to achieve together that would not be possible otherwise.
Award for Best HR Team of the Year
This award recognizes the most outstanding HR team of the year, where the team has excelled within the HR function and across their business as a whole. This award celebrates a team that takes a collaborative approach to HR.

Criteria to include in entry essay:
What is the story behind your team's success? Describe your HR team's overall strategy and objectives, and how they align with the rest of the business. Outline any major HR initiatives or programs implemented and/or improved that best showcase the team's efficiency and spirit of innovation. Offer both quantifiable and qualifiable examples of what your organization does to support your HR team.
Award for Excellence in Diversity & Inclusion
This award recognizes the innovations and exceptional efforts of diversity and inclusion programs to build equality and openness into the fabric of workforce culture.
Criteria to include in entry essay:
Tell us about your ongoing efforts to support diversity and inclusion within your organization. What are the initiatives and how are they linked to and supported to other company strategies? Offer evidence of the positive impact these programs have generated.
Award for Excellence in Mental, Physical, & Financial Wellness
This award recognizes organizations that excel in providing wellness initiatives that support employees and have a positive impact on the entire workforce and culture.
Criteria to include in entry essay:
Tell us how your organization provides support through initiatives, programs, incentives, and benefits. What is the internal communication strategy that drives awareness, execution, and participation? Provide evidence of the impact on employee wellness and productivity, and include supporting information about how these programs help attract and retain your workforce.
Award for Excellence in Employee Engagement
This award recognizes organizations who are leaders in the art and science of engaging with employees to create a clear picture and generate ongoing positive change throughout their workforce.
Criteria to include in entry essay:
Tell us your employee engagement story. What makes you so special? How did it begin? Show us how and why it works. How has the program improved engagement, retention, productivity, and other key performance indicators? Candidates will be judged based on consultation, strategy, implementation, and results.
Nominations for 2021 are OPEN! 
The EP Awards are open to Human Resources professionals from all companies and organizations.
IMPORTANT DATES:
Nominations close – April 2, 2021
Semi-Finalists Announced – April 16, 2021
Finalists Announced – June 7, 2021
Winners Announced at the EP Awards Gala – December 6, 2021
Entries will be sorted and short-listed by Executive Platforms, who will then pass the short-list candidates on to be reviewed by our panel of senior HR executives. All short-listed entries will be notified of their consideration. Executive Platforms will communicate any follow-up questions judges may have during their deliberations.
The EP Awards Gala is scheduled for the evening of February 21, 2021, which is the day before the North American HR Executive Summit 2021 (NAHRES21) starts. Attendees of the EP Awards Gala will enjoy a three-course dinner together along with live entertainment, and award winners will be announced throughout the evening, interspersed with further live entertainment.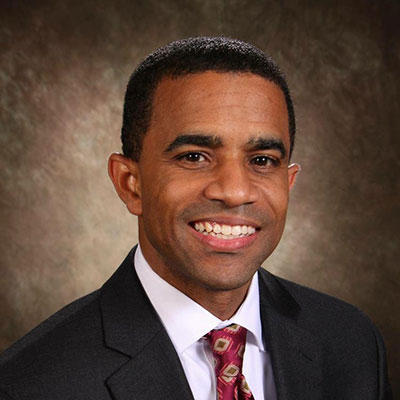 Lars Minns
Chief Human Resources Officer, NAFTA, Mercedes Benz
Lars N. Minns is the Chief Human Resources Officer of North America for Mercedes-Benz, with responsibility for the USA, Canada, and Mexico. He leads the organization in designing and implementing HR strategies that directly align with the company's strategic objectives related to the marketing, sales, distribution, and customer service for all Mercedes-Benz products in the region.
He and his team played a pivotal role in the company's transition from New Jersey to Georgia, including the successful onboarding of 300+ new hires since his arrival in March 2015. This included the largest single year of hiring in the company's 50+ year history. He is now poised to lead one of the world's most admired brands through a large-scale transformation.
Prior to joining MBUSA, he served as the Senior Manager of Talent Acquisition for The Home Depot's Home Services division, commonly referred to as the "Do it for me" business. He led his team in executing talent acquisition strategies for the company's fastest-growing business segment.
Lars spent 10 years with The Home Depot and served in roles of increasing responsibility. Most notably serving as the Senior Manager of Talent Management for Operations, Services, Finance, and IT. He led all facets of Talent Management and supported those business areas in several efforts aimed at increasing overall operational efficiencies. He supported the company's Supply Chain from 2010-2012, where his talent management and consulting skills were dedicated to the logistics side of the retail business. His primary responsibilities included: talent assessment, selection, development, and succession planning.
Early in his tenure with the company, he led the design and execution of the company's executive coaching program, the CEO's merchandising and USA retail focus groups, various exposure and leadership development programs, along with other enterprise-wide initiatives.
Before joining The Home Depot, Lars held various roles in IT consulting, sales, and recruiting during the ".com" and "Y2K" eras.
He is a current board member of SHRM-Atlanta and Page Turners Make Great Learners.
Lars is a sought after presenter and facilitator and spends considerable time communicating the importance of cultivating the right talent for business success.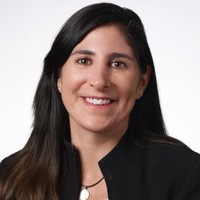 Jennifer Saavedra
SVP, Human Resources, Dell Technologies
As SVP of Dell Technologies Talent and Culture organization, Jenn accelerates business performance with leading edge strategy, innovation and signature practices across the talent and culture ecosystem including succession planning, learning and development, performance and career, surveys, assessments and culture strategies all powered by predictive, analytical insight.
Jenn joined Dell in 2005 and has held several roles in HR focused on organization design, talent management, HR business partner, analytics and culture. Prior to joining Dell, Jenn was a lead practice consultant for global clients across multiple industries.
Jenn is originally from San Francisco, California and currently lives in Austin, Texas.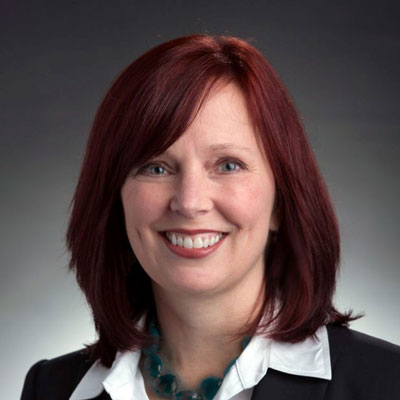 Melissa Howell
Chief Human Resources Officer, Kellogg's
Melissa Howell has been Senior Vice President, Chief Human Resources Officer, Kellogg Company, since June 2016. She is a member of Kellogg Company's executive committee.
Prior to joining Kellogg, Ms. Howell was Chief Human Resources Officer for Rockford, Michigan‐based Wolverine since 2014. Prior to Wolverine, Ms. Howell spent 24 years with General Motors where she led a team of 2,800 Human Resources professionals worldwide, supporting a global business at one of the top automotive companies in the world, and also among the largest public corporations. Ms. Howell joined General Motors as a Labor Relations Representative at its Ypsilanti, Michigan, assembly plant in 1990. Over the following years, Ms. Howell served in a series of key human resources leadership roles in Europe, Asia and U.S. leading teams on six continents across an array of functional areas. She was promoted to Executive Director of North American Human Resources in 2011 and subsequently promoted to Senior Vice President of Global Human Resources. Ms. Howell received a Master of Arts degree in Industrial Relations from Wayne State University and a Bachelor's degree in Employee Relations from Michigan State University. Ms. Howell serves on the Board of Directors of Autism Alliance of Michigan and is a member of the School of Human Resources and Labor Relations Advisory Board at Michigan State University.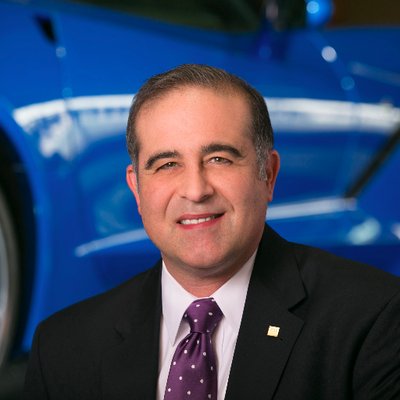 Ken Barrett
Global Chief Diversity Officer, General Motors
Ken Barrett leads General Motors' Global Diversity and Inclusion portfolio including workforce diversity strategy, empowering employee resource groups, and fostering an inclusive culture that promotes diversity of thought, to help GM compete and win in the marketplace.
Since joining GM in 2012 as the company's first Global Chief Diversity Officer, Barrett has introduced key initiatives resulting in increased diversity hiring, greater accountability through actionable metrics, and leveraged employee resource groups (ERGs) to support employees and sell cars among their respective constituencies.
As Ken says, "It's not about counting heads, it's making heads count".
Barrett strives to set the bar high and is regarded as a thought leader and subject matter expert in global diversity. Under his leadership, Barrett returned GM to DiversityInc.'s Top 50 Companies for Diversity, along with garnering a number of awards including the #1 Diversity Council in the U.S. from the Association of ERGs & Councils, scoring 100 percent on both the Corporate Equality and Disability Equality Indexes, Global Diversity and Inclusion Leadership Award, ranking the Best of the Best Corporations for Inclusion, as well as best places to work for African Americans, Hispanics/Latinas, LGBT, Veterans, Native Americans and People with Disabilities.
Prior to joining GM, Barrett, a retired Navy Captain, served as the Under Secretary of Defense's acting director of the Office of Diversity Management and Equal Opportunity in Washington, D.C., where he set the D&I agenda for 2.1 million military personnel. Prior to that, he had five years of award-winning performance as the U.S. Navy's Diversity Director, where he achieved historic levels of minority and female officer additions and transformational work-life balance initiatives. Further, through his leadership, the U.S. Navy was selected as the Top Federal Agency by DiversityInc. For his efforts as lead of the Navy's Task Force/Life Work, Barrett and his team were recognized with the Ted Childs Work Life Excellence Award by Working Mother.
A Worcester, Massachusetts native, Barrett holds a bachelor's in political science from Holy Cross, a master's in national security and strategic studies from the Naval War College and an executive master's degree in business administration from the Naval Postgraduate School. Additionally, he was Navy's Federal Executive Senior Fellow at Harvard University's Olin Institute and a graduate of the Armed Forces Staff College.
Ken serves on several boards including Advancing Minorities' Interest in Engineering (AMIE), National Organization on Disability (NOD), Families and Work Institute (FWI), Asian & Pacific Islander American Scholarship Fund (APIASF), New Detroit, Inc. and the editorial board of "Insight into Diversity."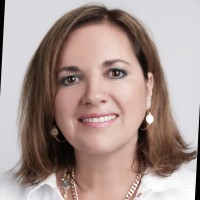 Claudia L. Healy
SVP, Human Resources Transformation, Verizon
Claudia Healy is Senior Vice President of Human Resources, reporting to Verizon's Global CHRO. Healy is establishing the HR Transformation office, accountable for enabling a world-class HR functioned powered by digital HR, people analytics, and process excellence, becoming a model for the company.
Prior to her current role, Healy was Senior Vice President of Human Resources, supporting the Consumer organization. She led a team of 250+ HR professionals across the U.S. providing strategic, business savvy insight regarding employee engagement and culture. Healy was also Vice President of Human Resources – Wireless Operations. In this role, Healy supported an enterprise wide client group of 40,000+ including the Corporate staff functions, Verizon Services Organization, the Latin America region and the company's IT operations of 6,000+ employees based in Asia Pacific. Pairing her strong business acumen and employee advocacy skills, she created and implement initiatives that supported the enterprise's vision and goals.
Healy was also Vice President – Global Talent Acquisition & Development, HR Operations & Administration where she was responsible for working closely with the Executive Team to design and manage talent acquisition and development strategy and translate business objectives into programs and solutions that support the enterprise. Healy led the Center of Excellence for Human Resources shared services supporting the full employee lifecycle administration from hire to retire including – new hire administration, pre-employment screening, tuition assistance, relocation, immigration, unemployment administration, employee referral program administration among other processes. Prior to this role she was Vice President – HR Business Partner – Verizon Services & Verizon Communications Corporate Staff functions where she was responsible for managing a team of HR professionals around the globe who focused on proactively providing advice and consulting services to line business executives on the planning, application and management of human capital required to deliver the business unit strategy and operational performance.
Healy joined Verizon in 1997 in the Learning/Workforce Development Function in human resources and later held a variety of positions of increasing responsibility and authority with the company's Wireless division including Executive Director, south area HR Field Operations, VZW Director of Sales Compensation, and Executive Director of Sales Compensation & Broadbase Compensation reporting directly to the SVP of HR for Verizon Wireless. With the Verizon acquisition of MCI in 2006, Healy was appointed to the position of Executive Director HR – employee and labor relations, culture, communications and the Head of the unit's Office of Diversity and Inclusion.
A native of New Jersey, she holds a bachelor's degree in Business Management and a master's degree of business with a minor in Human Resources both from Fairleigh Dickinson University – Madison Campus. Healy is a member of the Seton Hall Leadership Development Program – Executive Advisory Council for the Stillman School of Business, a member of The Conference Board Senior HR Executives Council, and a member of the Hackett Leadership Advisory Council.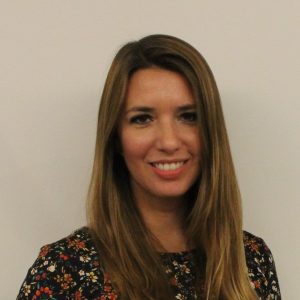 Lucila Cuello
Chief People Officer, KFC Latin America & the Caribbean, YUM! Brands
Maria Lucila Cuello is the Chief People Officer, KFC Latin America & the Caribbean for YUM! Brands where she leads human capital strategy for more than 35,000 employees and Franchise associates across 40 countries in the region.
In this role she has developed and implemented an in-depth end-to-end HR consulting framework for Franchise partners and has helped increase employee engagement levels at both the restaurant and corporate level. Prior to joining YUM! Brands, Lucila held roles of increasing responsibility at country, region and global level within Kraft Foods and its eventual successor Mondelez International in three different countries over the course of 16 years.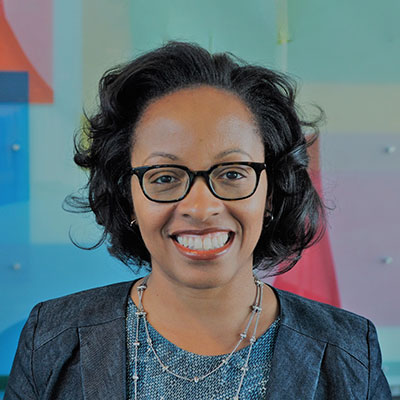 Tiffanie Boyd
VP, Human Resources for North America Retail, General Mills
Tiffanie is the newly appointed VP of Human Resources for North America Retail where she will lead the talent and organization strategy for the segment. Her experience spans talent management, leadership development, HR transformation, organization design, change management, labor/employee relations and employee engagement.
Tiffanie joined General Mills more than 20 years ago as an Associate HR Manager and quickly accelerated through positions of broader responsibility in several manufacturing sites (Toledo, Covington, and West Chicago). She spent three years in the International Division of General Mills prior to relocating to Canada in 2006 to become the VP HR for General Mills Canada. In 2010, upon repatriation to the US, she was promoted to VP HR for the Convenience and Foodservice segment. In 2013 she was promoted into the VP HR role for the Supply Chain organization. Tiffanie was appointed to VP HR, North America Retail in July 2019.
In addition to her General Mills experience, Tiffanie also worked at Hewitt Associates (currently Alight) and has internship experiences at Blue Cross Blue Shield, General Motors Acceptance Corp, and Dow Chemical. She has an MBA and BBA from the Michigan Ross Business School and currently serves on the BBA Program Advisory Board.
Outside of talent and organization related work, Tiffanie's passions include youth education and health & wellness. She dedicates her volunteer time to non-profit board work focused on closing the achievement gap. She is also a newly certified yoga sculpt fitness instructor. She is most proud of her thriving family which includes a 22-year marriage to Colbert and two teenage sons, Evan and Ian.
Judges will shortlist the nominations based on their experience and expertise and will vote on a confidential ranked ballot. Winners will be determined by the cumulative score of all participating judges' ranked ballots on the evening of the HR Awards gala.
Judges will be profiled on the EP Awards webpage and receive preferred seating at the awards gala.
If you are interested in becoming a judge, please contact us at epawards@executiveplatforms.com