There are five EP Awards categories, each focused on celebrating worthy examples of excellence relevant to the community of supply chain executives.
Supply Chain Technology Enablement Award
In an ever-changing landscape of new technologies, the real successes are found when the right people use new abilities to adjust their processes to achieve goals that would otherwise be beyond their reach. This award celebrates the organization that is leveraging a supply chain-specific technology to change the way it does business, build new capabilities, and improve performance across a number of quantifiable and qualifiable metrics.
Criteria to include in entry essay:
Tell us how your organization successfully brought technological solutions to bear on its challenges. Explain the technology's role in achieving demonstrable results. How has this impacted your people and processes? What are you able to do now that you could not do before, and how is that positively impacting your business throughout your value chain?
Supply Chain Innovators Spotlight Award
Innovators Spotlight celebrates companies and leaders who have done great things without all the resources of larger and more established supply chain organizations. This category wants to shine a light on the pioneers, the inventors, the trailblazers who forged a new path for their companies and allowed them to grow to the next level through new ideas. What were some of the unique solutions you developed to overcome universal challenges? When faced with the seemingly insurmountable, you found a way around, under, or through. That is a story that deserves to be shared and appreciated by a community of supply chain professionals. While other categories might include a focus on metrics and timelines, this is the award dedicated to celebrating the supply chain battles won against long odds.
Criteria to include in entry essay:
Set the scene for us: Tell us about your supply chain organization; what was your company doing? What did it want to do, and how did you make that happen? When you think of the challenges you needed to overcome, what made them require a unique approach? What did that innovation look like, and how did it successfully mitigate or overcome the obstacles you faced? If there is one story that you would want to talk about to an audience of supply chain executives who understand the journey you have gone through, what is that story?
Supply Chain Recognition Award
There are individuals in the supply chain community whose personal and professional stories are worthy of being held up as examples and inspirations to their peers. This category is meant to identify and celebrate an exceptional person whose life's journey both as a supply chain executive and beyond should be shared and praised.
Criteria to include in entry essay:
Do you know someone who you believe should be recognized by his or her industry peers? Tell us their story and what makes them remarkable.
Supply Chain Sustainability Award
This award celebrates the organization whose business practices look beyond the bottom line to also minimize and mitigate negative environmental impacts and improve the lives of people connected to your supply chain. Whether under the title of Corporate Social Responsibility or Environmental Programming or Green Initiatives or Community Development, how is your company committing to make a difference?
Criteria to include in entry essay:
Tell us the who, what, where, when, and why of your organization's efforts towards improving the impact of your supply chain. How has your organization implemented real change? What progress have you made to date towards your goals, and how do you project your initiative will continue to grow and evolve into the future?
Supply Chain Process Transformation Award 
Supply chain executives are by their very nature problem-solvers, both in reactive situations and most importantly as the proactive thinkers who look from one end of their value chain to the other seeking solutions to challenges that may not have occurred yet, or improving existing systems to be more reliable, flexible, versatile, or efficient. This award celebrates the supply chain transformations that should be held up as examples other professionals can learn from and benchmark against.
Criteria to include in entry essay:
Entries in this category will be case studies with a very clear beginning, middle, and end to their story. Set the scene, and then explain what inspired the change, how the transformation progressed, and what is the new process on the far side of the reform. Understand that the judges will be seeking the extraordinary, and they will know it when they see it based on their own professional experience.
Nominations for 2020 are OPEN! 
The EP Awards are open to all companies, excluding software vendors, consulting groups, academic institutions, or any other organization deemed primarily as a service or solution provider.
IMPORTANT DATES:
Nominations Close – May 1, 2020
Semi-Finalists Announced – May 18, 2020
Finalists Announced – July 6, 2020
Winners Announced – September 15, 2020
Entries will be short-listed by Executive Platforms, who will then pass the short-list candidates on to be reviewed by our panel of senior industry executives. All short-listed entries will be notified of their consideration. Executive Platforms will communicate any follow-up questions judges may have during their deliberations.
The EP Awards Gala is scheduled for September 15, 2020, after the end of the first day of the NASCES20 program. Following the chair's Day One closing remarks, delegates will enjoy a networking drinks reception. When all is in readiness, attendees of the EP Awards Gala will enjoy a three-course dinner together along with live entertainment. Award winners will be announced throughout the evening, interspersed with further live entertainment.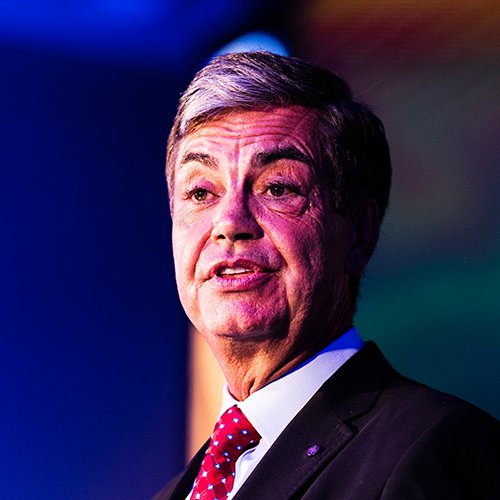 Daniel Myers
Former EVP Global Integrated Supply Chain at Mondelēz International
Daniel Myers is Executive Vice President; Integrated Supply Chain, leading Mondelēz International, Inc.'s Procurement, Manufacturing, Engineering, and Customer Service and Logistics groups, which represent more than 70,000 of the company's employees.
Daniel held the same position at Kraft Foods Inc., the predecessor to Mondelēz International, since he joined the company in September 2011. The spin-off of the company's North American grocery operations occurred in October of 2012. Under Daniel's leadership, Mondelez has funded a major reinvention of worldwide supply chain with a goal of delivering over $3 billion in savings over 3 years.
Prior to Kraft Foods, Daniel worked for Procter & Gamble for 33 years, serving in roles across all areas of the Supply Chain. Most recently, he served as Vice President, Product Supply, where he led the supply chain function for P&G's Global Hair Care business. He also was responsible for coordinating the company's $28 billion Beauty & Grooming business. He led P&G's Customer Service and Logistics operations including the integration of the Gillette acquisition.
Daniel has strong experience building supply chains in emerging markets. He has 18 years' experience in global category and platform management, worked in 52 countries, and lived outside the U.S. for more than 10 years. He has worked in all functions in end to end supply chain operations. He has led the successful implementation of best practices in supply chain including HPO, Total Quality and Lean Six Sigma.
Daniel received his Bachelor of Science degree in Chemical Engineering from the University of Tennessee and serves on the board of the Global Supply Chain Institute at the University of Tennessee's School of Business and is on the Global Board of GS1.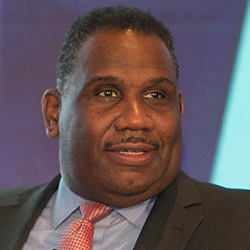 Walter Charles
SVP & CPO at Allergan
Walter is a sought-after speaker at national and international Supply Chain and Procurement Conferences, a visionary Supply Chain leader, an impactful results deliverer and an inspiring Procurement Futurist.
Walter's global procurement teams support the purchase of products and services supporting Research & Development, Manufacturing, Marketing, Legal, Capital, IT, Plant Operations, Travel, and General and Administrative services for the $11B revenue/year biotechnology innovator. Prior to joining Allergan, Walter held Chief Procurement Officer roles at iconic companies such as Biogen, Kraft Foods, Kellogg's, Johnson & Johnson Consumer Supply Chain and Cordis. As such, he has the unique perspective of serving on Supply Chain Leadership Teams, and leading procurement transformations across Biotechnology, Consumer Packaged Goods, Pharmaceutical and Medical Device Businesses.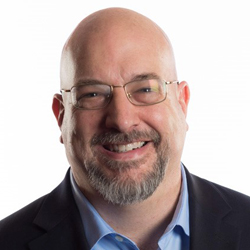 Dennis Snyder
General Manager – Lighting & Decorative Hardware at Kohler Co.
Dennis has recently joined Kohler to help launch and build a new business unit focused on luxury lighting and accessories, which complement Kohler's beautiful faucet and fixture product lines.
Dennis has a clear understanding of lighting as a fashion-influenced product, its ability to improve your living environment, and as an integral technology platform for gracious living today and tomorrow. He has held senior executive positions at Kichler Lighting, Superior Essex, and American Standard. At the start of his career, he spent more than thirteen years with Invacare Corporation in progressive international leadership roles. His expertise in global operations and supply chain is backed by multiple expatriate assignments and an ability to speak in English, Spanish, and Mandarin Chinese.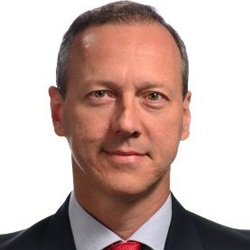 Fabio Colalillo
VP Supply Chain Global Nalco Water & Global Planning at Ecolab
Fabio began his diverse career at Unilever, passing through R&D, Finance, Planning, and Manufacturing roles. Following Unilever, he spent four years in Avery Dennison, and he has just completed his fifth year with Ecolab.
Fabio started with Ecolab as the SC VP for Latin America and moved to the USA to lead the Global Supply Chain for the Water business and the Global Planning Excellence community. In that role Fabio is responsible for optimizing the global supply chain for the Nalco Water division, leading strategic footprint studies, global technology and innovation deployment, and driving common processes and best practices. In the Planning area, Fabio leads the global CoE that implements best practices in Demand Planning, Supply Planning, S&OP and Inventory Management.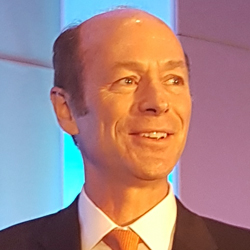 Joseph Selle
Associate Partner, Cognitive Transformation & Operations at IBM
Joseph is a Senior Executive with 20+ years' experience post-MBA in management and technology consulting as well as General Management.
He has deep experience in advanced analytics (descriptive, predictive, prescriptive) and cognitive (artificial intelligence) initiatives to resolve operational business challenges, as well as intense experience in supply chain visibility and optimization through hands-on strategy development, solution design and implementation management. Joseph also has entrepreneurial experience in creating value at rapidly growing businesses, acting as CEO, COO and founding VP at three different firms.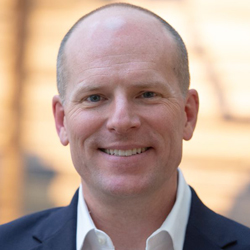 Mark Ratcliffe
VP, Global Business Operations & Supply Chain at Cargill
Mark is responsible for the design and implementation of the approach, organizational structure, and process capabilities that lead Cargill to a common set of core best practices around demand/supply planning, IBP/S&OP, supply chain network design, and production/procurement/logistics scheduling.
Mark has functional responsibility for the Global Supply Chain leaders across the organization, helping to set priorities and lead improvement across Cargill's supply chain. Additionally, Mark successfully built a new Supply Chain Planning Center of Excellence (COE) team to develop standard processes, metrics, terminology, and best practices across Cargill. Much of this work is centered around building an end-to-end supply chain that takes advantage of Cargill's unique size and footprint. Mark is leading the team to deploy integrated business planning (IBP) across Cargill, while also working to identify significant cost savings through inventory reduction and network design and optimization.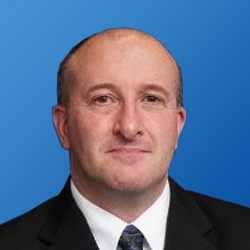 Mark Trylinski
VP of Supply Chain, Henry's
Mark Trylinski has more than 30 years of supply chain management experience. Today, Mark is VP of Supply Chain for Henry's, a Canadian electronics retailer that sells a variety of photography, video and related technology based products.
Prior to this position, Mark worked for 27 years at Sony in both Canada and the United States. Mark has leadership experience in import/export, order management, logistics service, inventory planning, demand planning, distribution operations and retail planning. He has served as Chairman of the Canadian Retail Shippers Association (CRSA) (2008- 2015) and he was a member of the Border Commercial Consultative Committee (BCCC) (2008-2015) where he advised on the development and implementation of government policies.
After reviewing the nominations vetted by the EP team, judges will use their own criteria based on their experience and expertise to vote on a confidential ranked ballot. Winners will be determined by the cumulative score of all participating judges' ranked ballots. Judges will be profiled on the EP Awards webpage and receive preferred seating at the awards gala.
If you are interested in becoming a judge, please contact us at epawards@executiveplatforms.com